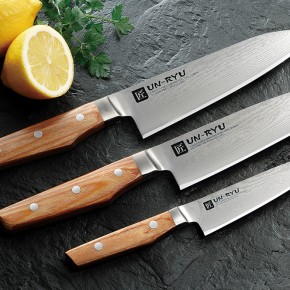 600years experience of Japanese sword can be still alive as beautiful edge with sharpness. Available any styles of knives such as European, American Chinese & Japanese.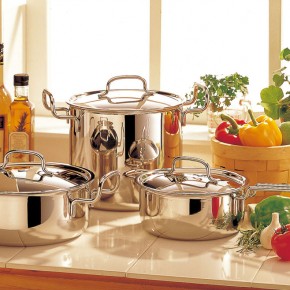 " More than just cookware" Energy-saving cutting-edge technology can even be used for induction cooking And tightly closing lid with little water turn work in the kitchen into a true pleasure.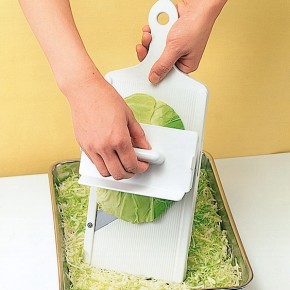 Wide vegetable slicer can be enjoy easily cutting big vegetables with special sharpness of blades. Available various kinds of slicers for each sized vegetables.