Message from our president
Since our founding in 1979, we have been exporting various Japanese products with a desire to deliver "MADE IN JAPAN" to people all over the world. In each era, we have exported to countries around the world a variety of Japanese products such as smoking supplies, stationery, automobile parts, electric appliances, bookbinding machines, kitchenware, houseware, textiles, healthcare products and nursing care products. The quality, accuracy, and product development of Japanese manufacturing have been evolving continuously over the past 40 years, and our worldwide customers are increasing with the great trust of safty and security products and our performance. On the other hand, we also specialize in OEM supply of Japanese products to meet the demand of overseas customers, and have gained support of more than 1,000 factories in Japan. In particular, we are unrivalled in the industries of kitchenware, household items, textiles, healthcare products, nursing care products and traditional crafts. Please feel free to contact us for any Japanese products. We look forward to hearing from you.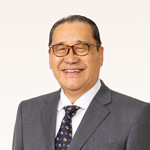 Eiwa Trading Corporation
Yuzo Kawabata, President
About us
Company Name
EIWA TRADING CORPORATION
Office
Nishi Honmachi Chuo Bldg., 5F. 1-13-13, Awaza, Nishi-ku, Osaka 550-0011 Japan
Tel:+81 (0) 6-6110-7211  Fax:+81 (0) 6-6110-7311
URL
https://eiwatrading.co.jp
Operational
Started
January 1, 1979
Paid in Capital
30,000,000 JPY
Representative
Yuzo Kawabata, President
Closing of
Accounts
November 30
Affiliated
Companies
Eiwa Koki Co.,Ltd
Business: Manufacturing carbide cutting tools
http://www.eiwa-koki.co.jp/
Business
description
Export and sales of Japanese products
・Household item category (kitchenware, household articles, apparel, toiletries, healthcare products, baby products,
nursing care products, etc.)
・Business-use articles (business-use kitchenware, scales, etc.)
・Industrial category (carbide cutting tools, thin-blade cutters, hand taps, other auxiliary materials)
・Food category (snacks, seasonings, processed foods)
Main markets
Taiwan, South Korea, Hong Kong, Philippines, Singapore, China, Indonesia, Thailand, Vietnam, Malaysia, Cambodia, etc.
Main Suppliers
ASVEL Co., Ltd., SHIMOMURA INDUSTRIAL Co.,Ltd., Yoshikawa Inc., Fuji Porcelain Enamel Co., Ltd., Tanabe Co., Ltd., Toyo-Sasaki Glass Co., Ltd., GUNZE LIMITED, Nishikawa Co., Ltd., SWANY Corporation, MOGU Co., Ltd., STB Higuchi Co., Ltd., Ikemoto Brush Co., Ltd., MANTENSHA Co., Ltd., Fujihome co.,ltd. etc.
Main Bank
MUFG Bank, Ltd.
Access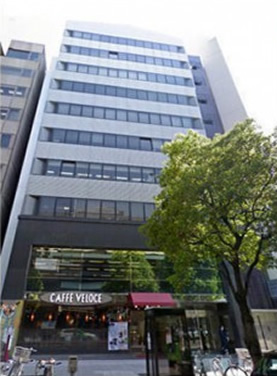 EIWA TRADING CORPORATION
Nishi Honmachi Chuo Bldg., 5F. 1-13-13, Awaza, Nishi-ku, Osaka 550-0011 Japan
Tel:+81 (0) 6-6110-7211 Fax:+81 (0) 6-6110-7311
3 minutes' walk from Exit 22/23 of Hommachi Station on the Osaka Metro Yotsubashi Line